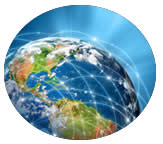 C-TPAT
CUSTOMS TRADE PARTNERSHIP PROGRAM AGAINST TERRORISM

How it works
When joining the anti‐terror partnership, companies sign an agreement to work with CBP to protect the supply chain, identify security gaps, and implement specific security measures and best practices. Additionally, partners provide CBP with a security profile outlining the specific security measures the company has in place. Applicants must address a broad range of security topics and present security profiles that list action plans to align security throughout their supply chain.
C‐TPAT members are considered low‐risk and are therefore less likely to be examined. This designation is based on a company's past compliance history, security profile, and the validation of a sample international supply chain.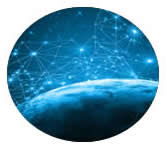 ISF
IMPORTER SECURITY FILING
How it works
On January 26, 2009, the new rule titled Importer Security Filing and Additional Carrier Requirements (commonly known as "10+2") went into effect. This new rule applies to import cargo arriving to the United States by vessel. Failure to comply with the new rule could ultimately result in monetary penalties, increased inspections and delay of cargo. The information submitted in Importer Security Filings improves U.S. Customs and Border Protection's (CBP) ability to identify high-risk shipments in order to prevent smuggling and ensure cargo safety and security.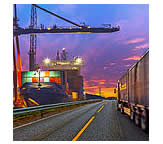 NATIONAL PERMIT
How it works
A district permit allows a Customs Broker to conduct Customs business for a client only in the customs broker district for which the district permit is issued.
A national permit, on the other hand, enables a CustomsBroker to transact Customs business in certain circumstances in districts in which the Broker does not have a district permit.
Therefore, the national permit affords importers and theirBrokers greater flexibility in structuring import operations.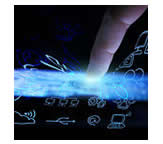 ACE
AUTOMATED COMMERCIAL ENVIRONMENT
How it works
By the end of 2016, the Automated Commercial Environment (ACE) will become the Single Window - the primary system through which the trade community will report imports and exports and the government will determine admissibility. Through ACE as the Single Window, manual processes will be streamlined and automated, paper will be eliminated, and the international trade community will be able to more easily and efficiently comply with U.S. laws and regulations.